O

nPoint Communications Group was launched to help clients share their vision and success through media relations and strategic communications to all stakeholders.
This process begins with strategic messaging that establishes a unique differentiation and market advantage, and explains products and services in a clear, engaging manner that articulates value and drives sales.
OnPoint Communications runs a lean operation and teams with other consultants and marketing communications agencies to bring the best available knowledge and resources to accomplishing the objectives of our clients.
Scott Yates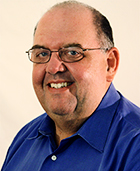 Founder and Principal
Scott Yates brings a unique combination of agency, corporate and journalism experience to support a diverse mix of companies with strategic communications and public relations. With more than a decade of journalism experience as a reporter and editor and 18 years of experience on corporate communications teams and with PR agencies, Scott's industry experience is deeply rooted in technology and life sciences.
Scott founded OnPoint Communications Group to provide public relations and strategic communications services. Previously, Scott was co-founder of another public relations agency, serving as vice president and helping the agency grow to more than 25 employees with offices in Durham, Charlotte and Pittsburgh. Earlier corporate experience includes MCNC, a technology-based education and economic development non-profit that included a Research and Development Institute serving government and commercial clients. MCNC also ran a supercomputing center and operates one of the nation's premier statewide research and computing networks for universities.
Previously, Scott served as director of marketing for Inveresk Research, the world's third largest CRO. He was public relations manager at IBM Home Director, a home networking technology company; the Dialog Corporation, the world's largest online information database company for professional research; Ericsson Mobile Phones; and Sprint's Mid-Atlantic Region. Scott's corporate work followed a 12-year career as a newspaper reporter and editor.
Scott earned a bachelor's degree in journalism at the University of Wisconsin – Madison.